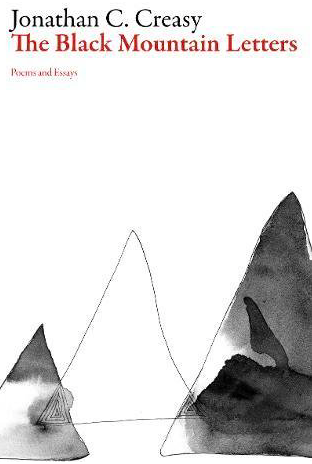 Visual Art in Publication
Kaemmerling, Astrid. In: Creasy, Jonathan C. The Black Mountain Letters. Ed. Jonathan C. Creasy. Dublin, Ireland: Dalkey Archive Press (2016): vi; 18; 130; 211.
In The Black Mountain Letters, poet and scholar Jonathan C. Creasy breathes new life into one of the most important experiments in arts and education ever established in the United States. Creasy has produced a unique book that brings together poems, prose, visual art, and archive material, illuminating the college's fascinating history while engaging with the work of its most important faculty and alumni, including Josef and Anni Albers, Charles Olson, John Cage, and Robert Creeley. Astrid Kaemmerling and Jonathan C. Creasy have collaborated via a poetry and visual art exchange for two years. Four out of 10 pieces have found its way into this publication.
Article in Book
Kaemmerling, Astrid. "Mapping gentrification processes through film: San Francisco's Mission District in the documentary Boom: The Sound of Eviction." In: Urban Transformations in the USA: Spaces, Communities, Representations. Ed. Julia Sattler. Bielefeld, Germany: Transcript (2016): 359-371.
This timely publication integrates research from American literary and cultural studies, urban studies, and history. The essays range from negotiations of the "ethnic city" in US literature and media to studies of recent urban phenomena and their representations: gentrification, re-appropriation, and conversion of urban space. These interdisciplinary and intercultural perspectives on American cities provide valuable points of entry for studying the complex narratives of urban transformation in the U.S. and elsewhere.
Journal Article
Kaemmerling, Astrid. "Opportunities of Encounter: Relational Aesthetics and the 20th Century Russian Avant-Garde Legacy." CASCA Journal of Social Sciences, Culture and Arts 3.1 (2014): n. pag.
This paper investigates Nicolas Bourriaud's Relational Aesthetics and analyzes why it has recently been declared (2005-12), amongst contemporary interdisciplinary arts scholars, to be the "new avant-garde form" (Elias 2012, 740). What is avant-garde about Relational Aesthetics? This paper will argue that, while Relational Aesthetics is clearly a 'new' theoretical concept used to explain art production after the 1990s, terming it avant-garde can be misleading.